Do you ever wonder whether you can wear dotted prints as a grown woman? We'll show you how to wear polka dots in this ultimate style guide for women as polka dots outfits are on trend.
It has been years since I wrote about dots, so I thought it was about time to collect all the ways to wear polka dots into one place to become a quick reference anytime you need inspiration.
Dos and don'ts for wearing polka dots
Regarding polka dots, I‌ ‌find them to be most beautiful when worn as one piece, whether that means‌ ‌a‌ ‌jumpsuit or little‌ ‌dress‌. Pick out a little dress with polka dots in a style and fitting that you are most comfortable in.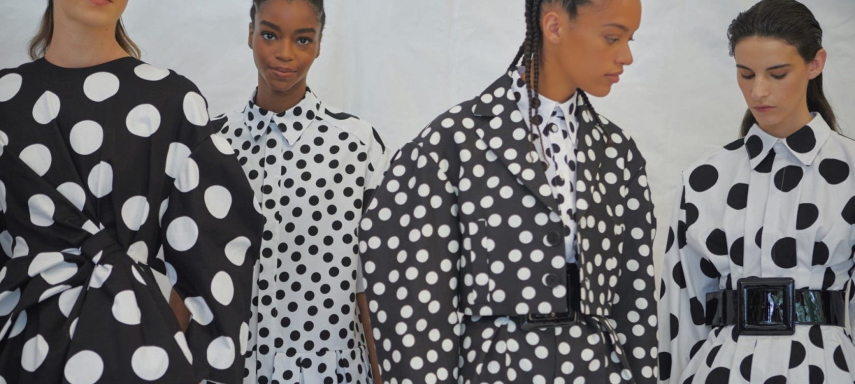 Put on Polka Dots solo
Dress in a V-neck and full skirt. The cinched waist gave the dress an hourglass shape. A curvy or voluptuous figure looks great in these dresses. However, All body types will benefit from flare and fit dresses.
Consider wearing smaller polka dots if your figure is fuller. A person who is in between has more choices. Dresses with polka dots are best worn without a belt.
Polka Dots comes in various colors and sizes
Using different sizes and colors of polka dots can be a very creative way to wear them — combinations of large and small polka dots, white polka dots on black background, and polka dots with transparent backgrounds. To mix polka dots, here are 3 tips:
Dots of different sizes should be mixed: If polka dots are on your top, pair it with pants, shorts, or a skirt with larger polka dots, or vice versa. There is a striking contrast between the sizes.
Separates with black dots and white dots should be mixed together: You can wear a white top with black polka dots with white polka dot pants/skirt/shorts, or vice-versa. It is striking how the colors contrast.
Consider wearing a nude top or transparent with polka dots in black: You can wear it with a black skirt, shorts, pants, or with dotted prints. Bold and captivating, this effect is sure to impress.